My first link party! I'm not even sure if I am doing this right but let's give it a shot...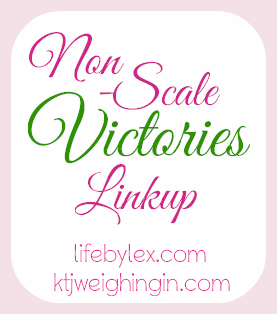 I guess my nsv would be that I didnt quit. After "starting over" oh say a million bazillion times, I have stayed with logging my food, exercising and eating reasonably well. I haven't lost what I wanted but I'm still plugging away and I haven't said "I will start over tomorrow"...
That is a first - at least for a LONGGGG time!