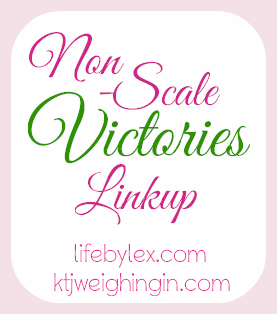 I'm feeling great and am really in the groove with my new changes. I don't freak out about going out to eat or feeling like I can't manage myself unless I am sequestered in my house (ok, I do but not out of control)!
I have two things that come to mind this week:

1)I actually went shopping! For me, that sounds just ridic but I cannot tell you the last time I went shopping for clothes. I have been wearing my fat clothes over and over and over. When you are hating how you look and feeling like jabba the hut, shopping sucks ass. No.fun.whatsoever. I bought several tops that I knew I could still wear when I get 20+ lbs smaller and a maxi dress at the Gap that was freaking on sale!! $23! Have no idea why it is $55 on sale online but whatev...this dress is like wearing your pj's but great when working at home or slepping on the weekend!
2)I have an amazing sense of self control right now...I have had a few glasses of wine but I don't feel like I want to have another...ok, and maybe another. I realize this makes me sound like a total alcoholic BUT I have routinely been having 2-3 glasses of wine and not even thinking about it. Same goes with food. I went out for dinner with my parents and had my cup of soup and side salad and felt fine. UNTIL, they ordered QUESO AND CHIPS! Are you shitting me right now? I almost throat punched my husband. But, I did not eat a single chip. Queso is my kyptonite. Just sayin.