Not too dang easy this week but....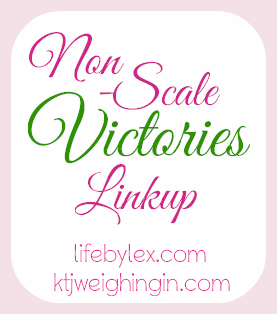 I had to ponder this one....more than just a minute or two....or three...
I'm not sure I can claim victory this week...felt like I was slipping back into old habits/routines...Did get a jolt of energy when I found out totally randomly that some good friends of ours from out of state are booked on the same ship same week that we are! Whats the chance of that?
Our kids used to date so I am not sure how that is going to go over...(totally a great story for another day)...but I was excited nonetheless!
Have a crapton of stuff to do since I am on the road next week then having surgery...then Easter...