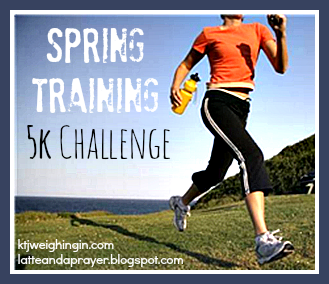 I have been really working on the elliptical but I am really interested to try to run - and not hurt myself. Confession - last time I started (yeah, I said the last time I started, not the bazillion others I was "gonna" or did it once...), I hurt myself the first day!! Took me a week or more to be able to walk without a limp.
I am hoping that I have gotten stronger with all of the cardio time I have been putting in but we shall see!
It's definately feeling "spring-ish" here and I am ready for sandals but shorts...not so much!